Safeguarding
At Curdworth Primary School we are committed to the safety and happiness of all our pupils. If you are concerned about the welfare of a child, please speak to our Designated Safeguarding Lead, Mrs Kang or our Deputy Safeguarding Leads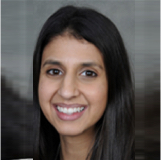 Mrs Jaspreet Kang
Designated Safeguarding Leader
Mrs Megan Lugg
Deputy Safeguarding Leader
Mrs Kaye Gibbs
Deputy Safeguarding Leader
Our Safeguarding Curriculum
Pupil safeguarding and the promotion of fundamental British values are a core business of our work at Curdworth Primary School. Great importance is placed on identifying opportunities in the curriculum for children to learn about safeguarding. Our broad curriculum gives pupils opportunities to learn about our diverse world and provides them with the knowledge and skills required for personal safeguarding. Our PSHE and SRE curriculum covers all aspects of safeguarding and is taught across the school at an age appropriate level and in small groups or on a 1:1 basis where appropriate.
We encourage children to think deeply about safeguarding matters and their own physical and mental wellbeing. We value pupils' questions and give them space to share their own thoughts, ideas and concerns. We give them opportunities across the curriculum to explore values, rights, responsibilities and equal opportunities. This enables our pupils to develop an understanding of moral concepts in a way that: impacts positively on safeguarding; promotes British values and prevents radicalisation and extremism.
A number of practical safeguarding opportunities are planned into the curriculum, for example:
Road and rail safety
Stranger awareness
Poolside and water safety
Fire safety
Visits from health professionals
Supporting charity work, such as the poppy appeal and children in need
Plays and shows, such as 'Playing it safe' – a play linked to safety by the railway
Pupil voice and surveys, such as the Happiness survey
An E-safety council in school
Our 'WOW Programme' which develops children's learner qualities such as teamwork, resilience, perseverance, determination and respect
Themed weeks, such as 'This is me week' and 'Creative culture week'
At Curdworth Primary School, we have developed an open and safe learning environment in which pupils express their views, seek help and help others. The promotion of equality of opportunity and diversity, helps to prevent any form of direct or indirect discriminatory behaviour. Our behaviour policy promotes making good choices and and our children learn to not tolerate any prejudiced behaviour. 
Class assembly times are a time for sharing ideas, addressing concerns and promoting important values. Phase and whole school assembly times are used to promote personal safeguarding matters and explore themes. Staff and children are quick to challenge stereotypes and the use of derogatory language in school. Our school reflects the diversity of pupils' 
experiences and provides pupils with a comprehensive understanding of people and communities beyond their immediate experience, such as the role of women in society and different family groups, including same sex couples. Throughout the curriculum there are planned opportunities to promote all forms of equality and foster greater respect for people of all faith, race, gender, age, disability and sexual orientation.
Time is taken at the beginning of every new school year to reaffirm school values, expectations and rules for living and learning at Curdworth Primary School. This good start to the year, with everyone clear about their roles and responsibilities, sets the tone for the rest of the year and leads to excellent safeguarding outcomes.
Safeguarding Within Our Curriculum Overview
Keeping Children Safe in Education 2022
Resources for parents and carers
LINK: We all have the right to feel safe booklet
LINK: Practical advice for keeping children safe
LINK: Lets Talk Magazine
Support
We want you to know that the welfare and safety of our children continue to be our main priority, especially during these very challenging times. We still have Designated Safeguarding Leads working in all our schools who can offer support and advice to keep our children safe. Please make contact us on 01675470379 if you have any concerns.
If you think a child is in immediate danger please dial 999 and contact the Police.
You can also find support via from the following services:
Warwickshire Multi-Agency Safeguarding Hub (MASH team) – 01926 414144
Warwickshire Emergency Duty Team – 01926 886922
Warwickshire Family Information Service – 01926 742274
Child Line – 08001111
Samaritans – 116123
Domestic Violence Hotline – 08002000247
MIND mental health support – 03001233393
La Leche (help for mums accessing formula milk) – 03451202918