School Uniform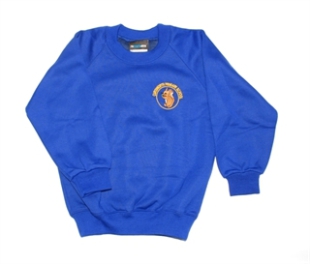 At Curdworth Primary School, we want children to take pride in their appearance, look smart and feel good about themselves. Wearing the correct school uniform promotes self-respect and respect for their school, creating a strong sense of school community.
Our school uniform is:
grey skirt, grey pinafore dress or grey trousers
white blouse or polo shirt
royal blue sweatshirt, cardigan or school fleece
white/grey/black socks or grey/black tights
black shoes (NO TRAINERS OR OPEN TOE SANDALS)
royal blue and white gingham check summer dress
Outdoor wear
waterproof coat
hat, scarf and gloves
school fleece
Sports wear
family group coloured t-shirt (this can be without the school logo)
black joggers/leggings (black shorts can be worn in the summer)
outdoor sports trainers (that support feet during physical activities such as running, jumping and safe landing)
PE hoody or school cardigan/jumper (this can be with or without the school logo)
Jewellery/Accessories
small stud earrings only, no other jewellery allowed
plain, black or blue headbands or hair clips
Reminders
Please note that black trousers, skirts and dresses are NOT part of our school uniform.
All clothing should be clearly marked using name tags or a water-resistant marker pen (please note: biro washes off over time).
Purchasing links
My Clothing
Trutex
Clive Mark
We also have pre-loved uniform available for families. Please come in to see us or send us a message via Class Dojo or email.
We welcome second-hand uniform, in good condition, that children have grown out of. Please drop these off to the school office.