SEND
Special Educational Needs & Disabilities
SENDCo: Mrs Carolyn Evans
Telephone: 01675 470 379
Warwickshire & SEND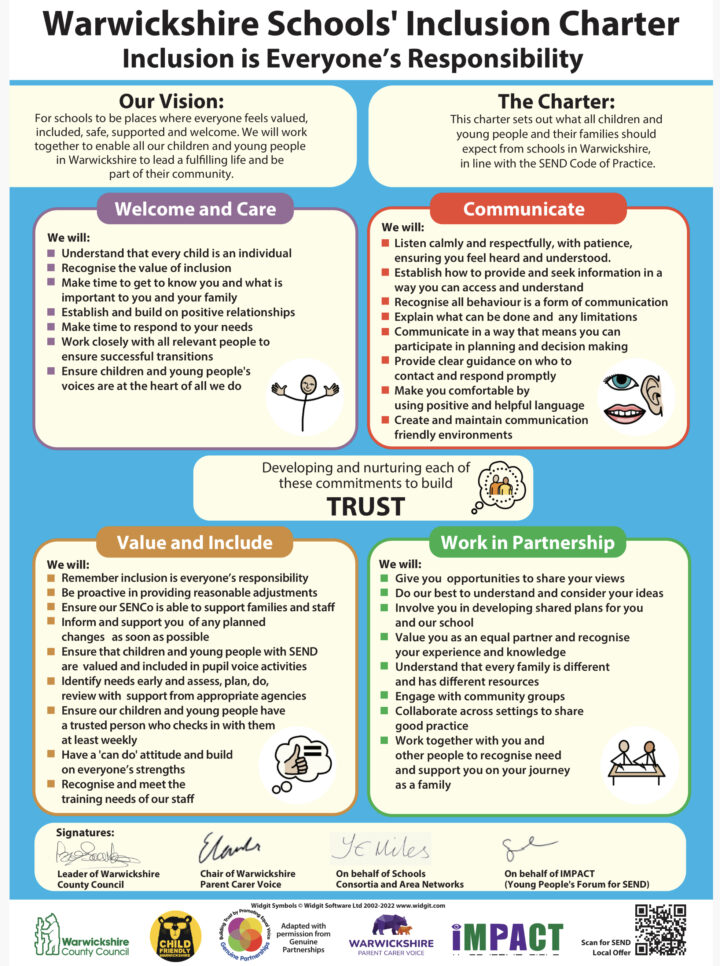 Warwickshire's SEND Local Offer brings together information about the local services and support available across education, health and social care for families with children and young people aged 0 to 25, who have special educational needs and/or disabilities.
Click here to view Warwickshire's SEND Local Offer Support for parents/carers of pupils with Special Educational Needs
Since the 1 August, we have a new SEND Information, Advice and Support (SENDIAS) provider in Warwickshire. The service is now delivered by KIDS.
KIDS Warwickshire:
Address: KIDS, Exhall Grange Specialist School, Easter Way, Off Pro Logis Park, Coventry CV7 9JG
Telephone: 024 7636 6054
Email: warwickshire@kids.org.uk
Website: https://www.kids.org.uk/warwickshire-sendias-front-page
Neurodiversity
Speech & Language
Speech refers to how we say sounds and words – articulation, voice, and fluency.
Language refers to the words we use and how we use them to share ideas and get what we want.
There are many ways we can support children to develop speech and language from an early age.
Useful links
Below you can find organisations which offer additional support and information.